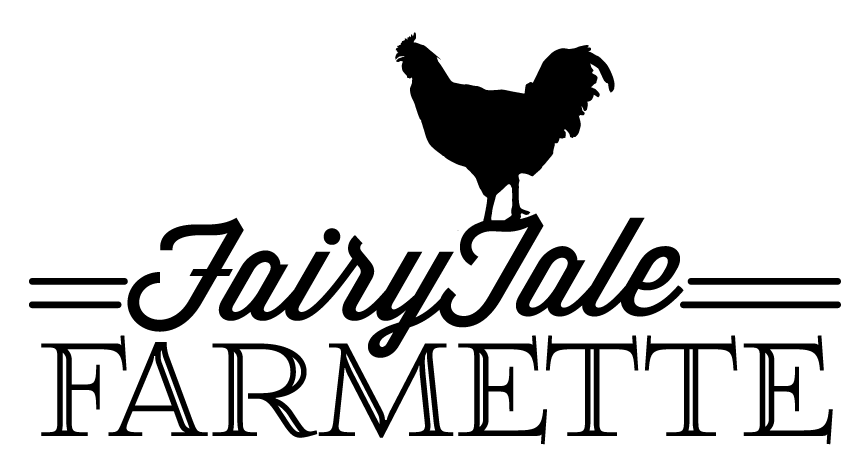 ONCE UPON A TIME THERE WAS A FARMER
Once upon a time there was a farmer named Kelly (who didn't know she was a farmer yet) with a small patio, a few flower pots, and some lettuce seed. One day the farmer grew herself a salad and a pretty bunch of flowers for her table. Watching her food go from tiny seed to the dinner table was like the magic of a fairytale. Before long she was growing cut flowers, strawberries, tomatoes, herbs, squash, even eggs, that she had raised in the backyard. She grew as much as she could, in every available space to grow. The farmer had a dream to share the magic of her garden with all the land. So she did, and she called it the Fairytale Farmette. Thankfully that is not the end of the story...
Welcome to the Fairytale Farmette. Happily ever after for me is sharing the joy of the things that I grow with my customers. I believe in small, local, and sustainable. I also feel a strong ethical responsibility to leave the space that I'm growing better than the way I found it. One of the best ways to meet those goals is to design all the parts on the farmette to work together to eliminate the need to bring in outside inputs like chemical pesticides, herbicides, and fertilizers. Being small allows me to get to know my customers too. Please don't hesitate to contact me by email at kelly@fairytalefarmette.com or drop on by the farmette stand to see for yourself why Small is Beautiful.
Fresh Salad Greens and Vegetables
Fresh seasonal salad greens and mixes. Farmette grown specialty veggies.
Herb Bunches and Flower Bouquets
Fragrant culinary herbs to add flavor to your meals and lovely flowers to brighten up your table.
​
Breakfast laid here daily!
Fairytale Farmette's small flock of laying hens love to live outside and do what chickens do. They scratch for insects to eat, snack on grasses and weeds, gobble down vegetable scraps from the kitchen, drink fresh clean water, and take dust baths in the sun. All of those things make our chickens happy.
I think happy hens lay better tasting eggs, try for yourself to see if you agree!